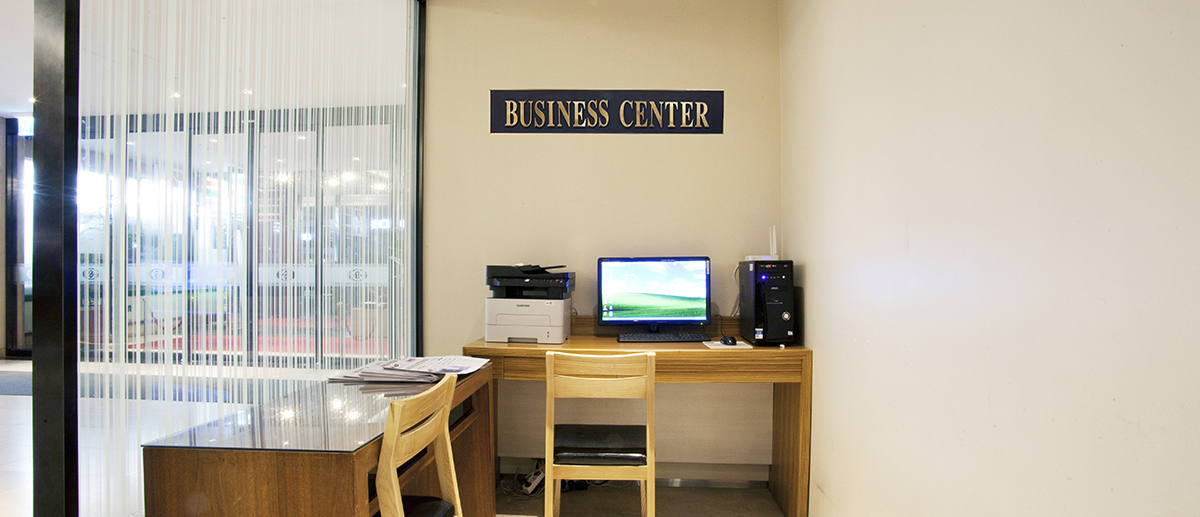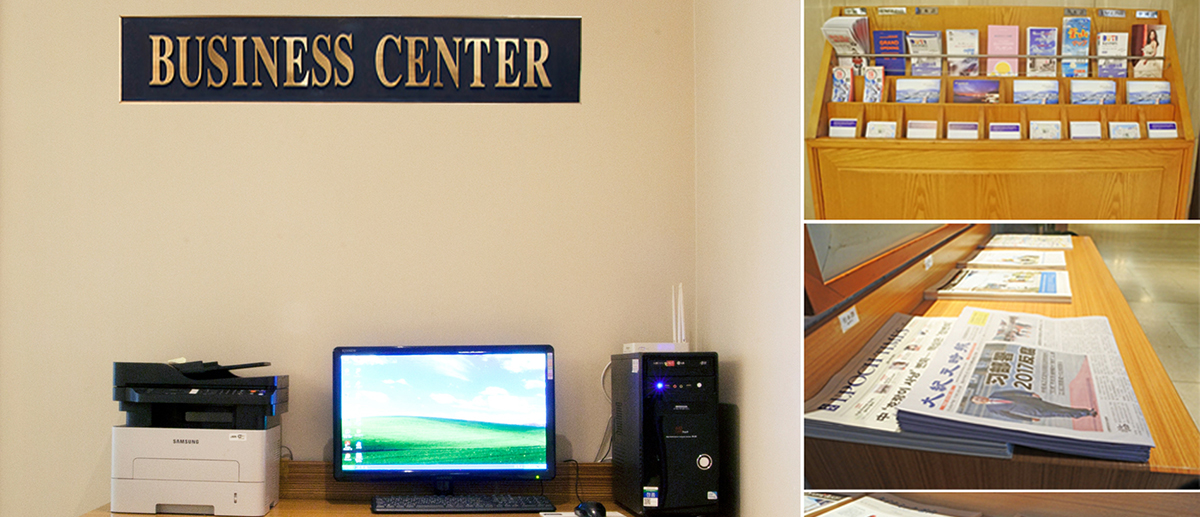 Business Center We support your success in business!
Operating Hour

Time : 24hours

Facility

Business machine : COPY, FAX, PRINT, COMPUTER Service : Internet, Wording on a Desktop, Mailing, FAX, Print, Mobile phone charging, Airplane&Transport Guidance, Newspaper, Tour guidance, Map of good restaurants, etc

Operation Guide

Location : 1st Floor

Please, ask at the hotel front. The clerk will guide you very kindly.
Reservation Inquiry 051 241 4301